LTCC – Low Temperature Co-fired Ceramic
LTCC stands for "Low Temperature Co-fired Ceramic". The core of this technology are the low temperature unsintered flexible ceramic foils. These "green" (= unsintered) foils are shaped, tracks printed using thickfilm technology, laminated and then sintered at 850 to 900°C. The result is a highly integrated, 3-dimensional ceramic multilayer board.
The following process steps are done using well known assembly and packaging technologies.
The basic material is ceramic. Due to the opportunity to shape it in its unsintered state many interconnection and packaging solutions are possible. Cavities, stepped cavities, windows and complicated or free form outside shapes as well as 3-dimension channels and chambers can be achieved. The good dielectric characteristics of ceramic and the low impedance design of inner conductor layers allow RF-designs with a very good performance. All components can be placed in the smallest area thanks to the high number of layers connected by optimal paths.
Further information on LTCC material used by VIA electronic is available here.
Available LTCC material systems:
DuPont 951 (contains lead )
DuPont 9k7 (lead free / RoHS compliant)
KOA KLC Tape (lead free / RoHS compliant)
Ceramtape GC (lead free / RoHS compliant)
Heraeus CT 700 series
Ferro A6ME (lead free / RoHS compliant)
Special LTCC Materials:
TCE matched LTCC
Ferritic LTCC
Anodic bondable LTCC
High DK LTCC
Special solutions:
3D Packages
Fluid structures with integrated chambers and channels for analytic instruments ,gas sensors or flow sensors
Embedded components
resistors, coils and also capacitors can be hermetically embedded, directly in the ceramic substrate
Hermetization
Hybrid circuits commonly use a Kovar frame brazed on the ceramic. This frame can be sealed after assembly with a lid. One method is seam sealing in a nitrogen atmosphere. VIA offers vacuum soldering of frames, heatsinks, RF-connectors, tubes and pins.
More information please see Brazing / Soldering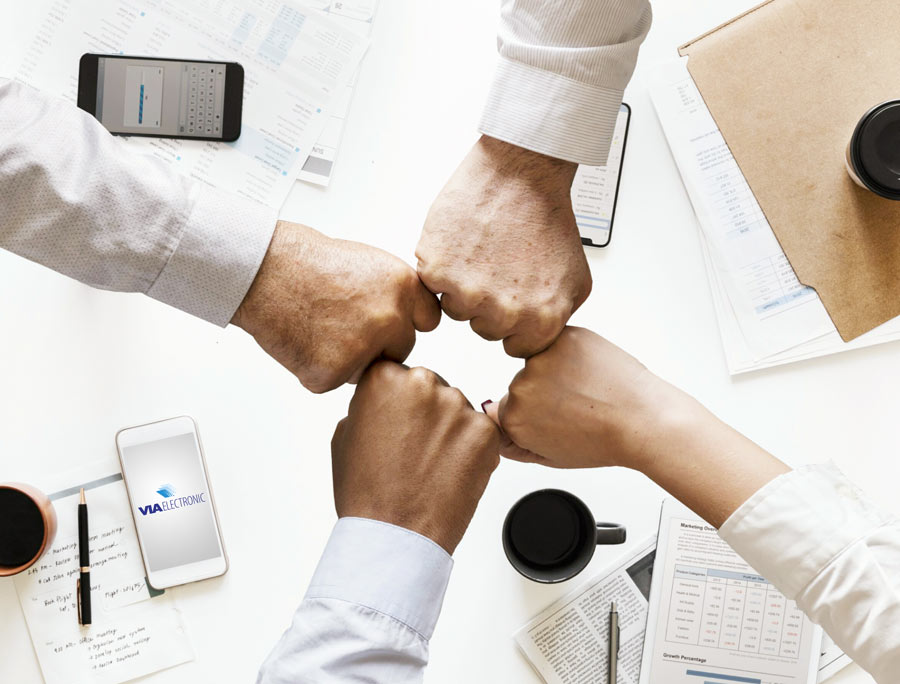 Do you have any questions? Your contact person: