CAD / Layout / Development
We build your design using state of the art CAD tools.
Routing
We manufacture your LTCC design based on your electrical schematic drawing.
Alternatively you can do the LTCC design yourself , based on our designrules, and send it to us.
In both cases we will do a Design Rule Check (DRC) and make an release drawing / file.
Only after your approval of the release drawing will we start manufacturing.
Dataformats
We prefer to work with ext. Gerberfiles or DXF files. We also need a PDF file with some dimensions to check the results after data import. Very often a layer table is helpful for easy orientation and better understanding of complex designs.
Developments
In many cases we start with our customers in a very early project stage. Sometimes ideas are only on paper, whiteboard or powerpoint. Starting with that we can suggest how to build up your LTCC construction. If necessary we can suggest different options which can be tested in a feasibility run . To keep costs as low a possible we are able to work with multiproject wafers or can combine different designs on one mask and screen set.
Designrules
VIA electronic use LTCC materials of different suppliers. This allows different approaches for your solution. The selection of the best fitting material system requires always the consideration of the LTCC material properties and the process conditions.
With our design rules you get an overview about the most important properties – this will not replace the consulting by our development engineers.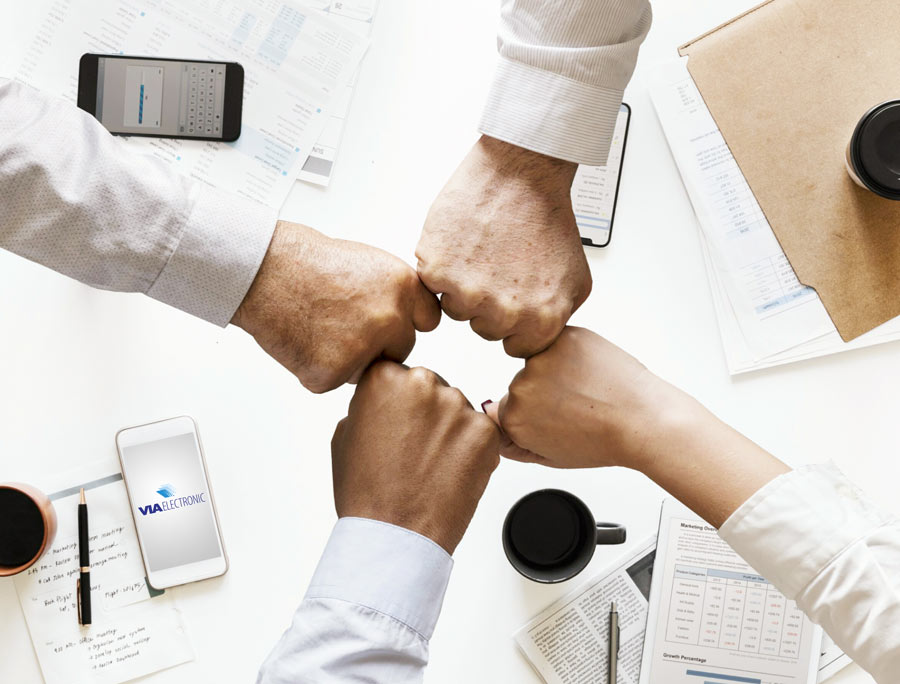 Do you have any questions? Your contact person: