Thickfilm
Screenprinting is one of the core processes in the LTCC manufacturing. For several applications VIA electronic works on other substrate materials such as:
Glass
Aluminum oxide – Al2O3
Aluminum nitride – AlN
Others – on request
Conductor lines with a resolution down to 70 µm line and space can be achieved with fine line prints.
For high current applications we use special silver (Ag) or copper (Cu) pastes. With these pastes, layer thicknesses up to 300 µm are possible.
On all substrate materials it is possible to print resistors. For these a decadic stepped paste system is available. With this paste system resistors ranging from low to high ohmic can be achieved with a lasertrimming accuracy of up to +/- 1%.
In special cases tighter tolerances may be possible on request.
We can make precise stand offs for chip mounting with dielectric pastes.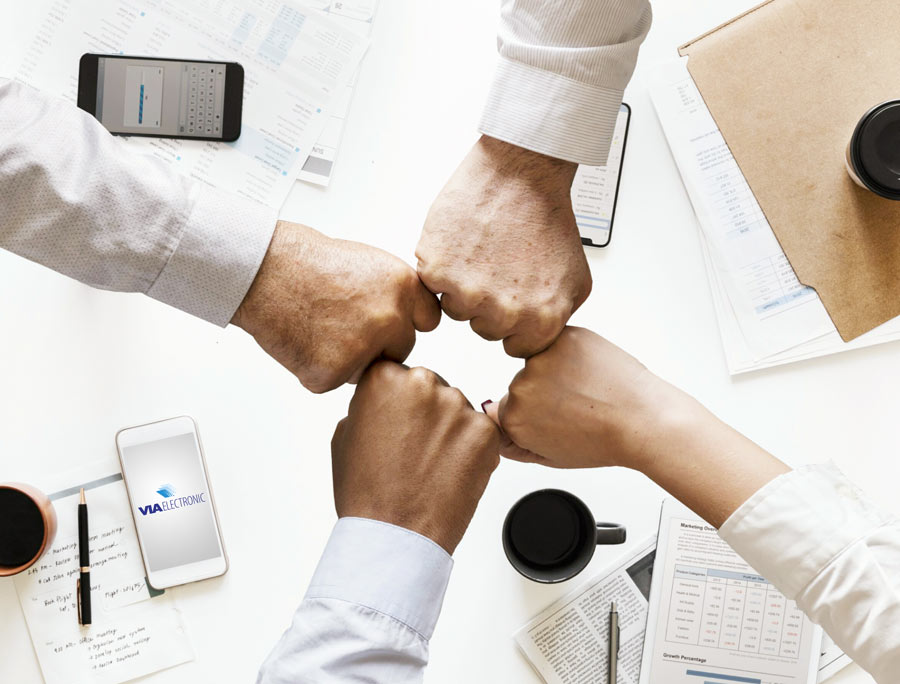 Do you have any questions? Your contact person: