We research, develop and produce electronic circuit carriers and housings made from innovative multi-layer ceramics (LTCC). We are looking for a practice-oriented, motivated and committed person
Employee quality (m/w/d)
Focus: quality management
Experiences: Industry-related development and production of  electronic circuit carrier
If you would like to work in a team, are open to new challenges and are looking for interesting tasks in an international environment, then you are very welcome to join us. VIA electronic GmbH is one of the few providers of modern electronic circuit carriers in low-sintering multi-layer ceramics (LTCC) and has stood for the production of sophisticated products as well as the development of new processes, products and material systems for more than 25 years. Our products are used in a wide variety of industries and applications, from scientific equipment construction to satellite communication. VIA electronic has been part of the global Japanese KOA Group since 2017. In this context, VIA electronic will be strengthened and expanded as the european research location and technology partner.
Your tasks:
Implementation and maintenance of the QM system in the company
Monitoring and implementation of internal and external audits within the scope of DIN EN ISO 9001:2015
Processing of complaints from customers and to suppliers
Conducting internal and external meetings to develop solutions for the continuous improvement of the organization
Creation of documents to ensure the quality of products and services, taking into account external and internal requirements (e.g. from standards, customer requirements, process descriptions)
Evaluation of the results of the manufacturing process of products and services
Monitoring of testing and measuring equipment
Conducting supplier evaluations
Creation of the management review
Implementation of internal and external training courses
English language reporting on all quality issues
Your profile:
completed training in a technical profession
Dipl.-Ing., MSc., BSc, Dipl.-Ing.or similar)
Good written and spoken German and English skills
Experiences with DIN EN ISO 9001:2015
Experience in complaints management and in working with customers and suppliers
MS Office skills
a high degree of flexibility, ability to work in a team and willingness to learn
Knowledge in the field of industrial ceramics (not a precondition)
The position offered offers the opportunity to grow into management tasks.
In addition, you can expect a pleasant, collegial and international working atmosphere with the security and down-to-earthness of a medium-sized employer.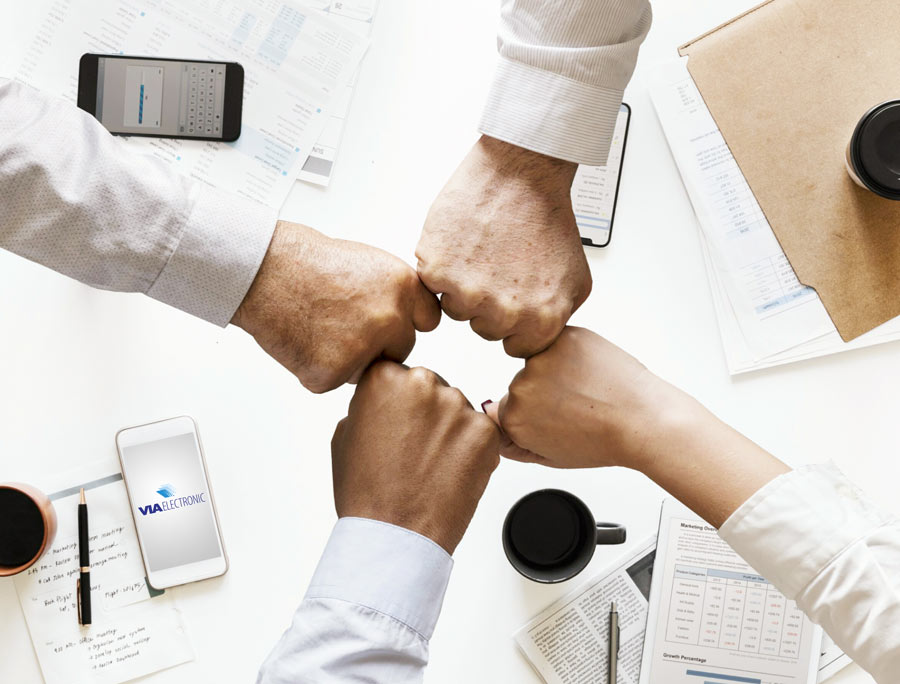 Apply now!
VIA electronic GmbH
Human Resources
Robert-Friese-Straße 3
07629 Hermsdorf
or via E-Mail to:
bewerbung@via-electronic.de