LTCC Technology suites perfect to harsh environment applications
The international ITER-project as world's biggest experiment in the field of peacefull use of nuclear fusion energy, located in Cadarache (France), is well known. The construction proceeds according to the plan. It will be an important step on the way to green energy supply for the future.
More than 8 years ago Fusion for Energy published a tender for the first prototypes of a magnetic sensor. VIA applied successfully and started to be involved in this worldwide supported joint development project. After 2 challenging sample runs, VIA was selected to do the final manufacturing of the series products together with the team of F4E.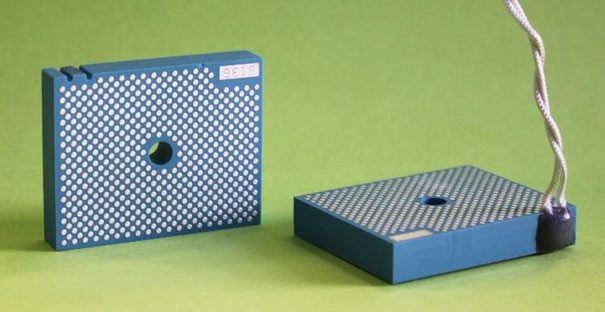 In a 2 years frame VIA electronic could solve remaining technical challenges and established an adapted interconnection technology fitting very well to the used silver conductor material. This interconnection technology was qualified for a peak temperature of up to 650°C.
VIA delivered fully according to the technical specification, in time and in budget. It was a great experience to be a part of this international collaboration. Following the ideas coming up during the project, VIA electronic won the F4E Technology Transfer Demonstrator Award. Within that project VIA will transfer the technology to a copper material system on LTCC. Copper is promising to have some material related advantages for the use in nuclear fusion applications, but there are also great opportunities to use this technology in applications for other markets like sensors, industrial, automotive or lighting.
Hinweis zum Erwerb einer Beteiligung an der VIA electronic GmbH durch unsere Gesellschaft